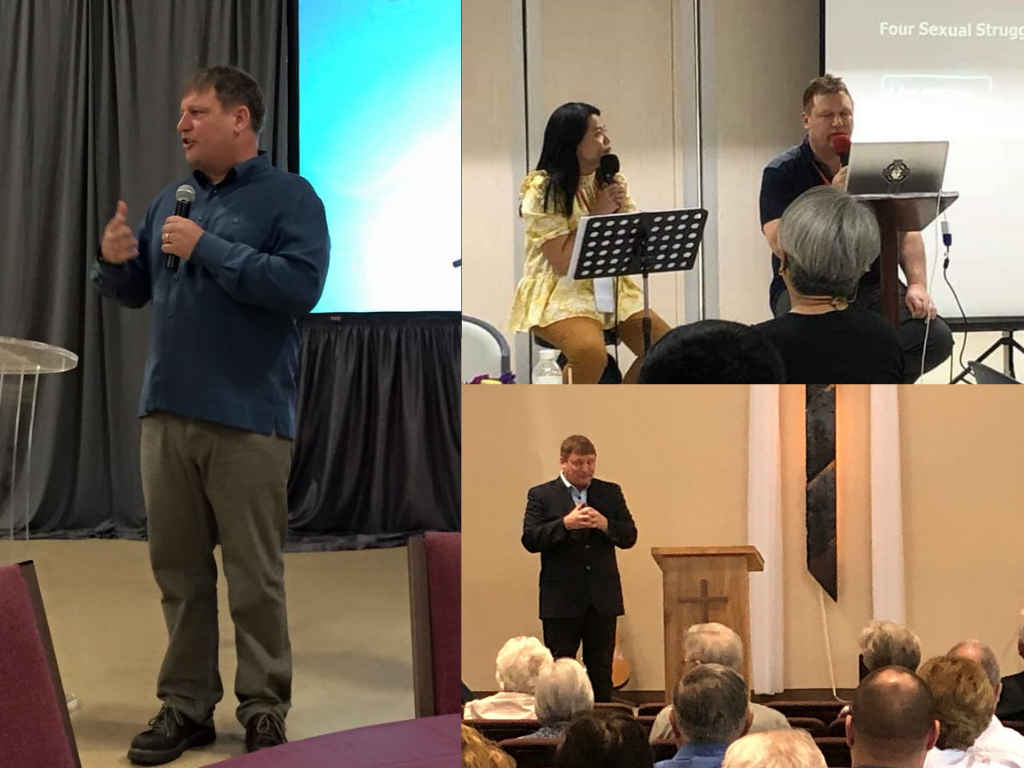 Mark Brouwer speaks to faith based leaders, men's groups, and college groups about coping with, and finding recovery from, mental health challenges (especially anxiety, depression, and addiction) … especially in the context of busy lives and leadership responsibilities. Mark brings his expertise in spiritual leadership, burnout, and addiction to together in presentations about establishing a spiritually authentic and mentally healthy foundation to one's life of service to the world.
Presentations Mark is able to give:
Sustainable Leadership (also "How to Help Others Without Harming Yourself") — how to focus your life in such a way that you'll be able to keep doing it at a high level in the months and years ahead.
Fighting – and winning – men's secret wars – This is a seminar or retreat designed to help men face the key areas of life … and allows communities to address ever-present sexual struggles without the shame and potential attendance-killing issue of having sex being the main theme. The retreat can be done in three or four sessions … 1: The battle with isolation (choosing community) 2. The battle with resentment (choosing compassion) 3. The battle with lust (choosing love) 4. The battle with stress (choosing serenity).
Facing the Truth about Sexual Struggles – An overview of sexual challenges people are facing today – especially around compulsive sexual behavior – including analysis of the problem in the church and society. Then … what can we do about it?
Doubt, Faith, and Recovery — This presentation is about the important challenge of spiritual doubt, confusion, and disillusionment that is often experienced — but seldom addressed — in mental health problems like addiction, depression, and anxiety. Many faith-based people enter recovery from addiction assuming that their spiritual life is intact, and that other things need to be addressed … and it may well be that spiritual issues are a bigger problem than they realize.
Videos of Mark Speaking:
How the Church is Failing People Who Deal with Sexual Struggles … and What to Do About It — given in the context of a message series at a church about Christianity and mental health issues.
What Churches Need from Spiritual Leaders — given at a church where the minister was given a leave of absence for inappropriate behavior.