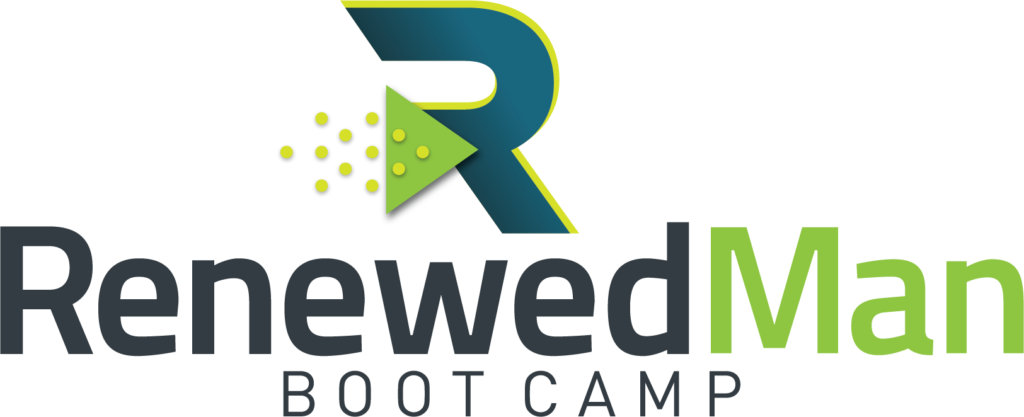 The Renewed Man Boot Camp is a 12 Week mentoring program for men. It combines: (a) daily teaching through emails and its web site (b) weekly video teaching, combined with (c) small accountability groups and (d) periodic group coaching via zoom. It trains men to establish habits and mindset shifts to help them grow in self-mastery (1 Corinthians 6:12) in response to four pressing challenges for men today:
finding deeper intimacy with their partner
maintaining mental/emotional health
developing an honest and meaningful spiritual life
increasing their capacity to resist the distractions and temptations of our overly sexualized world
These challenges are not unique to our time, but they are especially problematic today … and they all relate and interact together. This program places special emphasis on sexual self mastery, and it does so for two reasons:
our sexuality is a big part of who we are as men, and
our world pushes sexual provocation at us 24/7
…
WHAT IS THE COST AND WHEN DOES IT START?
The boot camp is priced at the same level as the average cost of a single session of therapy in the US: $147. But with this program — instead of a single session of therapy — you will get three months of daily teaching, twelve video teaching segments, a personal accountability and support group, and six group sessions with expert coaching.
The program contains a money back guarantee. We ran a pilot group program this summer (with 20 men). We asked them, in an anonymous survey, to rate the value of the program. No one rated it as a "bad," "poor," or even "average" value. 20% said it was a "good" value, 20% said it was a "great" value, and 60% said it was an AMAZING value.
The program will start a new cohort on September 18, 2022.
…
WHAT IS THE DIFFERENCE BETWEEN THE "RENEWED MAN BOOT CAMP" AND THE "RENEWED MAN COMMUNITY"?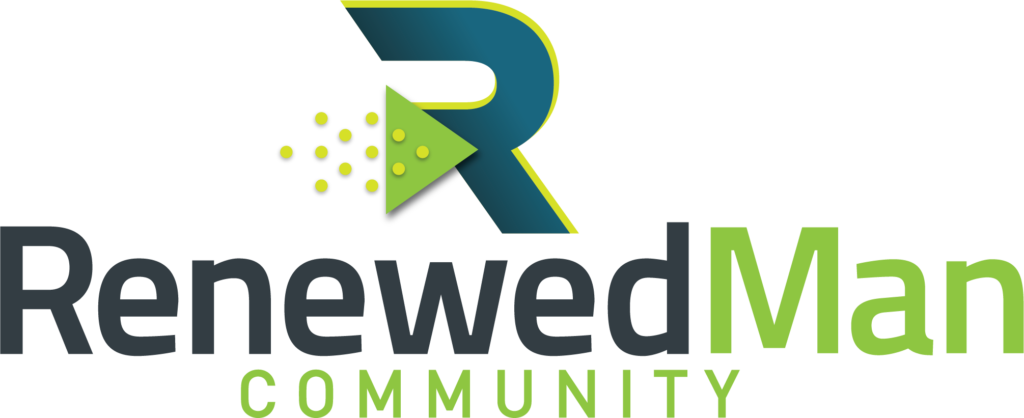 The boot camp is a 12 week, introductory, immersion program. After men have gone through the boot camp, they are eligible to join the community.
The community is an ongoing program, and men can participate in it for as long as they wish.
Both the community and boot camp are built around the same concepts — the 12 Keys for Being a Renewed Man, and Living with Self-Mastery.
In the "Boot Camp" — each of the 12 weeks focuses on one of the keys. During the "Community," each month is designated to offering expanded teaching about each of the 12 keys.
Both programs are structured the same … but the community includes an added bonus of an online, private messaging community, in addition to the accountability and coaching groups.
…
WHAT ARE THE 12 KEYS THAT YOU TALK ABOUT IN RENEWED MAN?
These are the 12 Keys that we build around in the Renewed Man program:
1. Commitment – We are developing a vision for sexual vitality and self-mastery — in an out-of-control world — and a plan for getting there. We daily seek to control, not suppress, our sexual drive.
2. Environment – We take deliberate steps to design a personal environment that supports our commitment to self-mastery and vitality. Knowing what gets us in trouble, we establish boundaries and support to deal with it.
3. Community – We are taking steps to end our isolation and develop healthy community. We cultivate a handful of friends who (a) know the truth about us, (b) are positive, fun, and supportive, and (c) help us on this journey. No man builds a great life without the help and support of other men.
4. Re-Directed Desire – We accept our sex drive as a powerful, God-given energy, and are learning how to focus and redirect it towards things that are positive and purposeful, when we choose to do so.
5. Emotional Awareness – We understand and deal with our emotions and internal needs. We don't live at the mercy of our emotions, but neither do we ignore, or try to suppress them.
6. Peace with our Past – We recognize the power of early life trauma and deprivation, and we take steps to come to terms with our wounds. We can't fix deep habits or compulsions without getting below the surface and dealing with what drives them.
7. Authentic Faith – We are cultivating an authentic and integrated faith. We let go of our illusions and childish, magical thinking — and we face our doubts and questions head on. We know that this is the only way to develop a spiritual life that works for us.
8. Managing Anxiety & Stress – We pay attention to our needs and limits as human beings. We work to create a life that is amazing and exciting, but also sustainable … a life we don't feel the need to escape from.
9. Healthy Intimacy – We are developing a healthy, intimate relationship with our partner. If single, we are working to get our needs for friendship and support met, and to be ready for a healthy relationship if the right person comes into our lives. We work on ourselves, striving to be the kind of man who attracts and sustains the interest, love, and commitment of a great woman.
10. Purpose – We take steps to add joy and meaning to our lives. We realize that sexual self-mastery is not just subtraction, it involves addition — a vision for what we want in our lives, and the mission we feel called to fulfill.
11. Physical Well Being – We cultivate our physical energy and health. We do this by committing — or recommitting — to: (a) some kind of sound and healthy eating strategy (b) some kind of sane plan for physical movement and exercise.
12. Vigilance – We maintain motivation and vigilance about our commitment to emotional and spiritual well-being, with sexual integrity being a key ingredient of this. We pursue the journey of self-mastery as a marathon, not a sprint.