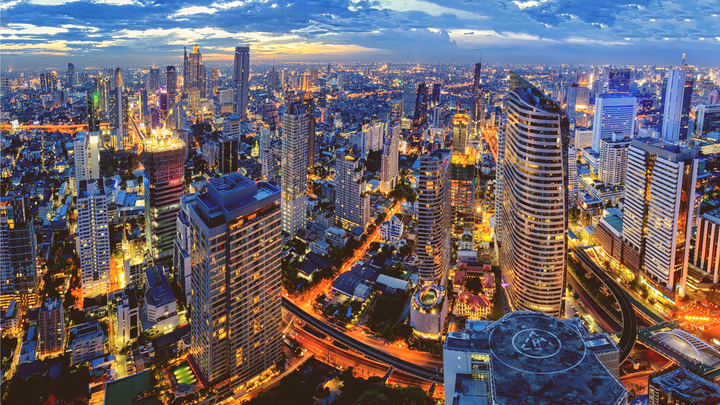 Recently, my wife Charlene and I traveled to Thailand, teaching about addiction, recovery, self-care, and healthy leadership. We flew out of Minneapolis on February 25, and got back home on March 14. What a trip it was! Since we've asked for people's prayers and contributions to support this trip — and many of you stepped up to provide this — I want to give you report of what happened, what it was like, and what we learned.
The Leadup … questions about COVID-19
In the days leading up to our trip, news about the spread of the COVID-19 virus beyond China were starting to be heard. We wrestled about whether or not to cancel the trip and the events there. I was hesitant to do so for a variety of reasons. One important reason was that we had already put this trip off once (we were originally scheduled to go in 2019, but felt at that time it was too early in my ministry at Bethel Church to take a trip like this).
As you can imagine, the days leading up to our departure were full of preparations, packing, and tying up loose ends with church responsibilities. I was also checking in daily with our Thai host, evaluating the current state of virus concerns in Thailand (Are workshop participants still planning to attend? Should we cancel? etc.). Through prayer and conversations with our YWAM host, we made the decision to proceed with our trip as planned.
It wasn't until we got routed through Seoul, South Korea, and saw what was going on there, and then arrived in Thailand, that it became clear to me that our decision to travel internationally during this time could create consequences for us, as well as Bethel Church, when we returned.
Upon arriving in Thailand, it became apparent that our overseas travel could create risks to other people back home, and would likely require us to self-quarantine when we returned to the US … with consequences to my work at Bethel. This possibility had been suggested to me before I left, but I didn't really think it would be the case. It was hard having to face that things were getting more and more serious, and then to start conversations with Bethel Church leadership about the likelihood of needing to self-quarantine when I got back — therefore requiring substitute preachers for additional weeks after I returned.
As I said, our travels routed us through Seoul, which became identified as a 'hot zone' … and because we had traveled through that airport, one of my speaking engagements (at an International Christian School) had to be cancelled. The Thai government had just made the decision to not allow people into schools who had been to China or Seoul within the past 14 days.
The other events — a 5-day recovery workshop, and 3-day leadership workshop — went on as scheduled, with some attendees opting out because of virus concerns. We established protocols for attendees: everybody had their temperature taken before they could come in, and everyone was encouraged to wear masks and wash hands frequently.
(As it has turned out, however, it doesn't seem to have really changed anything. By the time we got back to the US, the virus was already here in MN, and everybody was being called to isolate or social distance themselves anyway. So I guess in a weird way, it worked out after all — having taken these travels didn't really change the way we've spent our time since coming back home.)
Welcome to Thailand!
Our first day in Thailand, Charlene got very ill … unable to keep down any food or fluids. At the insistence of our host, Gade Chew, we went to the hospital to get her checked out, and they were concerned about her elevated heart rate and dehydration. We made the decision to admit her to the hospital that night, so they could give her IV's, anti-biotics, anti-nausea meds, and monitor her heart. All the doctors, nurses, and staff were very capable and kind … even though the language barrier was a bit of a challenge.
For those who are curious about the way medical things work in Thailand: we had to pay for Charlene's medical stay in advance — around $600 for the ER visit and night in the hospital. We're hoping to work things out with our insurance to help us with this.
We were scheduled to fly to Phuket for the first three days of our stay in Thailand, but that had to be canceled. Our hotel reservations got refunded, but flights didn't. At this point we looked into having Charlene go back home, and having me stay alone for the remainder of the trip. She wasn't well, and we wondered if it would be better for her to recover at home. But we were warned that with travel restrictions ramping up, she could easily wind up getting quarantined somewhere on her way back to the US and be stuck there by herself. We decided to stick together. It was a disorienting time, and we appreciated having so many people praying for us.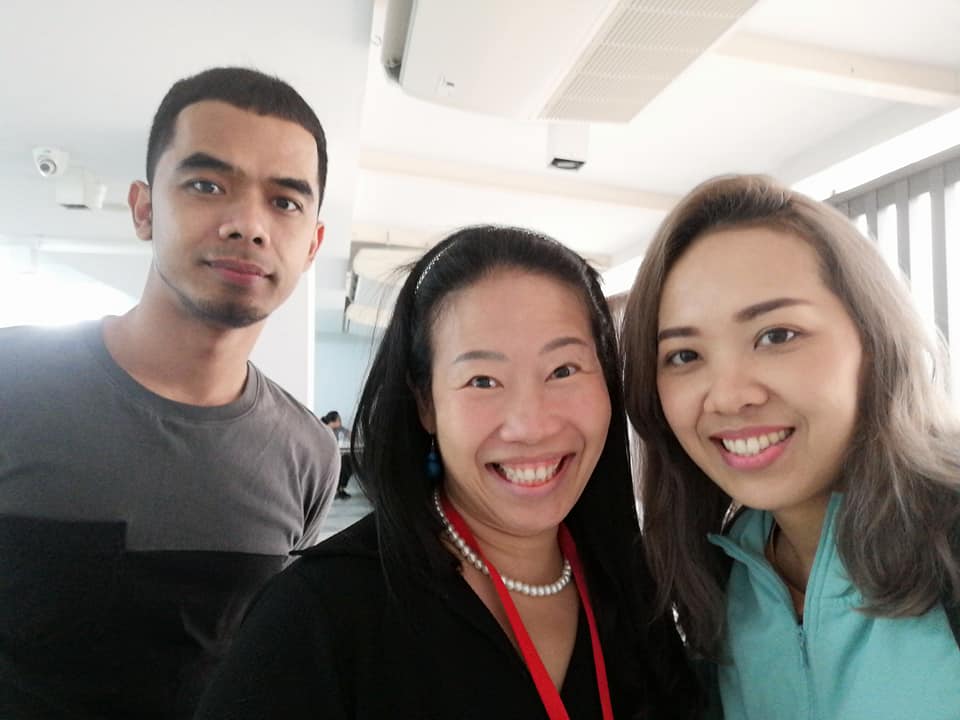 We took things easy for the first several days, and Charlene started to feel better. We are both very thankful that whatever she had didn't last. We still don't know if it was food poisoning or flu … whatever it was, she was able to go home from the hospital the next day, and regained her strength within several more days.
The Teaching Events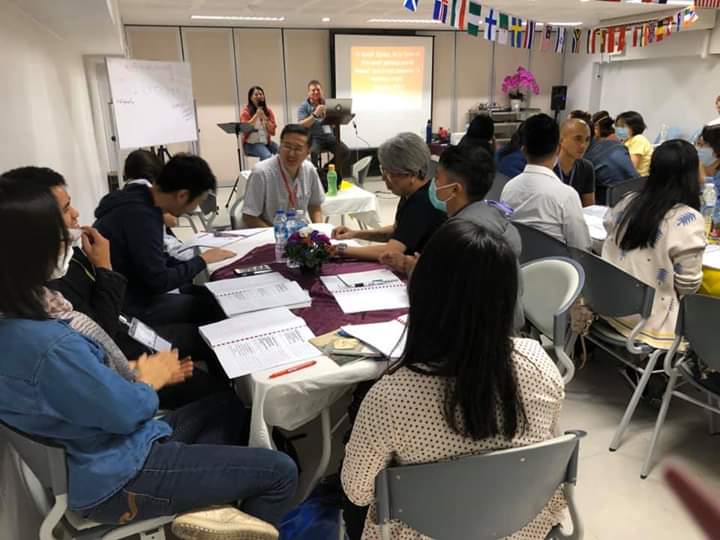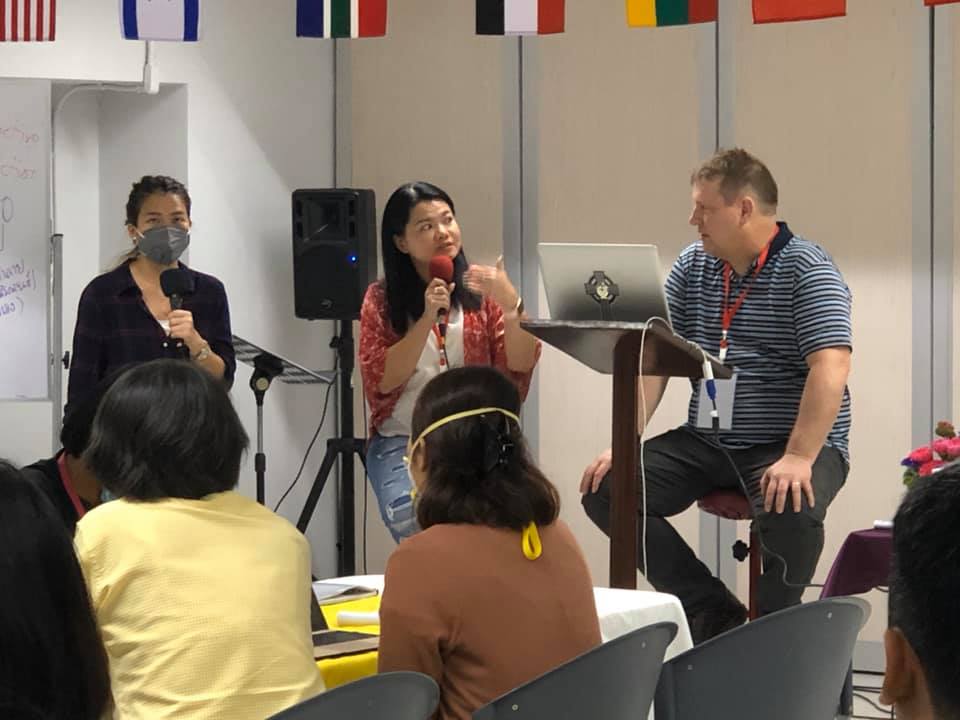 All told, we had 40-some attendees in each of the workshops, for a total of 80 to 90 leaders. (The numbers fluctuated a bit during the workshops.) Attendees were mostly from Thailand, but some came from Myanmar, Cambodia, Korea, and India. Around 10 or 12 attendees from the first workshop also came to the second, which was great as it provided a chance to get to know them better. Attendees were missionaries, pastors, counselors, teachers, and mission agency leaders.
Week-long Workshop: "Helping People Overcome Addictive Online Behaviors"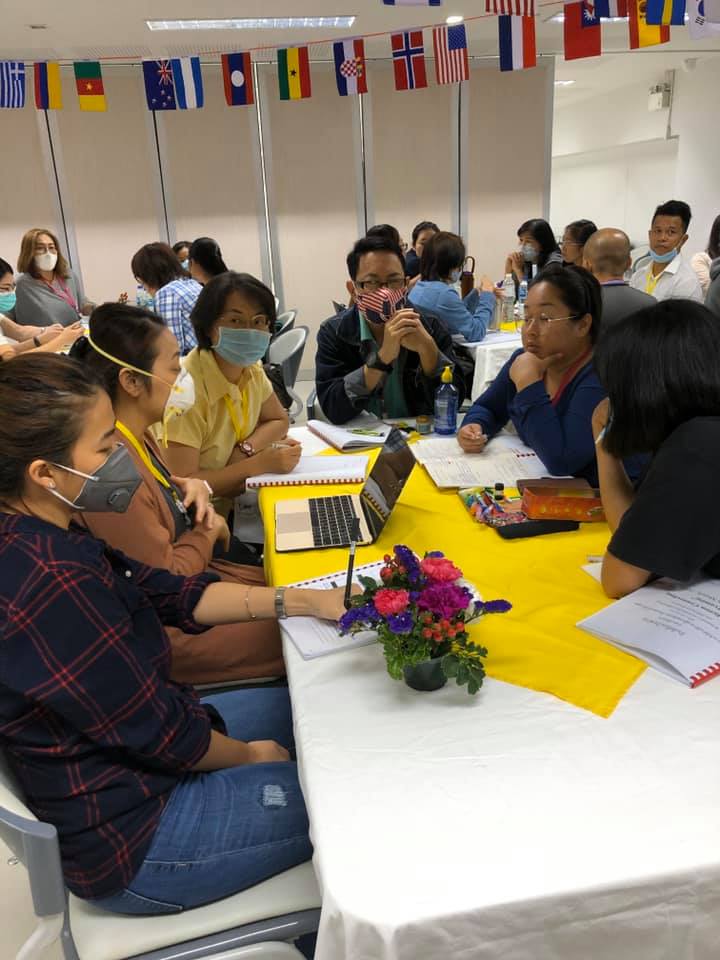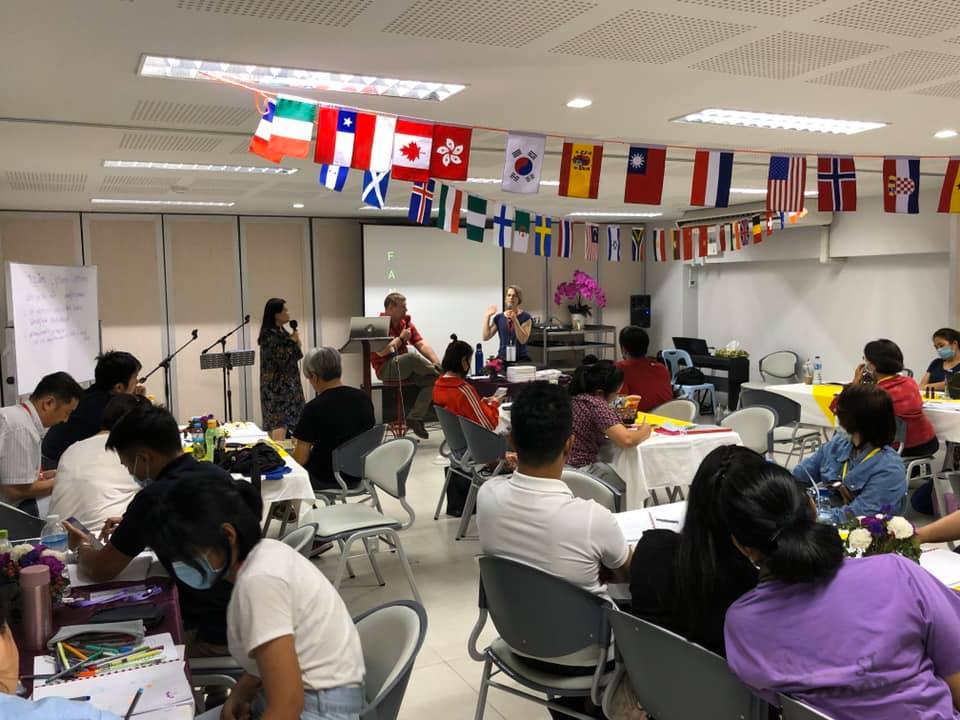 This workshop was originally set to focus on Compulsive Sexual Behavior, but the pastors and missionaries in Thailand asked if we could expand the focus to include other online compulsions (video gaming, shopping, etc.). I have taught five-day seminars on overcoming Sexual Struggles, and had the notes and PowerPoint presentations put together. So I shortened some of this content, and added a day of material about compulsive Internet use, including gaming, social media, and unhealthy smart phone use.
It was interesting and enlightening to study more about the other online challenges. I've only taught about these issues in a couple of contexts — for parents of teenagers — and it had been a few years. The challenge of addictive or compulsive online behaviors — especially gaming — is something talked about very openly in Asia. In fact, in South Korea, one author described it as one of their "most pressing social problems." Even though we might talk about it less here, compulsive gaming, shopping, and unhealthy social media and smart phone use are just as common in the US. I'm looking forward to sharing this material in other contexts in the next year.
Before I left for this trip, I pointed out to people that compulsive sexual behavior was problematic in Thailand, and that resources are few. While there, I found out two things:
First, the sex tourism that Thailand is known for (massage parlors, gogo bars, prostitution, etc.), is very damaging for those involved … but for the average Thai person, are not relevant. These things are considered by most Thais to be something that happens in tourist areas, and are mostly for foreigners. The challenge for most Thais is the explosion of Internet pornography, and the cultural acceptance of extra-marital relationships, and the way this feeds into sex addiction.
Second, even though I expected the help available for sexual struggles for Thais to be limited, being there, I discovered that the situation is even worse than I thought. First, access to counseling in general is VERY limited, and there is a stigma attached to getting psychological or emotional support. Beyond this, sexual struggles are something that, in Asian culture, you just don't talk about. There's a lot of shame attached to it, so pastors don't teach about it, and if there would be a support group or ministry available for it … nobody would come. Even though many people are struggling with sexual compulsions, they are VERY hesitant to admit to this, because it's something that just isn't talked about.
In fact, this is why we felt the need to expand the focus of the seminar to "Helping People with Compulsive Online Struggles" as opposed to "Helping People Overcome Pornography and Sexual Addiction." If the seminar had been focused on sex, organizers feared that no one would come.
Three-day workshop: "How to Help Others Without Hurting Yourself"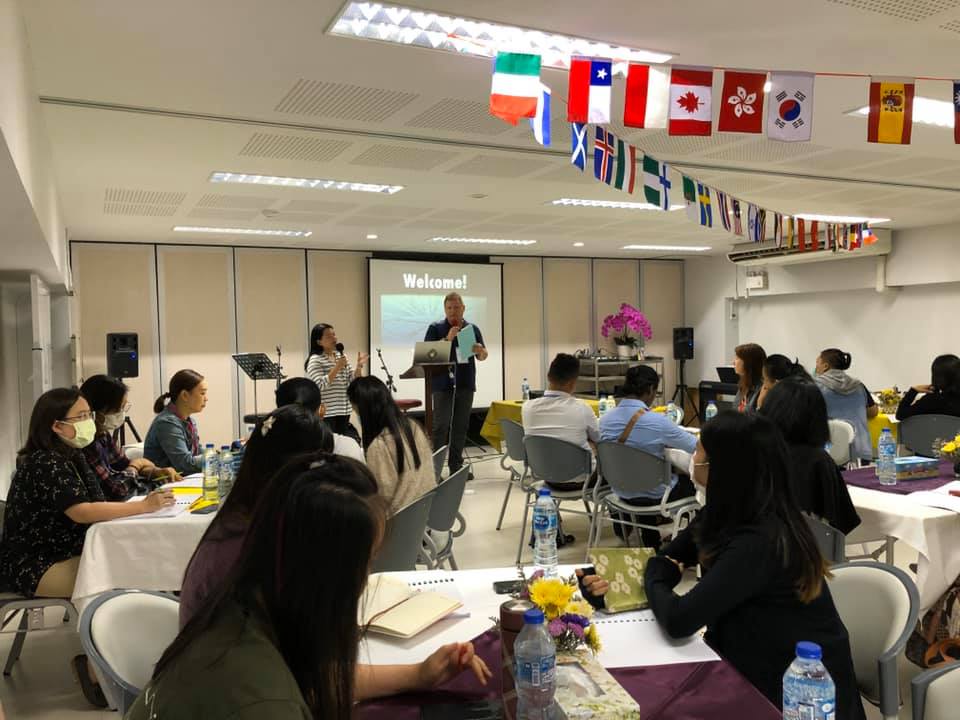 This workshop was for pastors, church staff, and missionaries, and the focus was on self-care strategies, and how to establish long term fruitfulness in serving God. It was drawn from the material in my book "Leaving Your Mark Without Losing Your Mind," and I'd taught in in several places in the US. However, I had not shared this teaching with audiences outside this country. I wondered how helpful it would be in a context like Thailand, and with an audience made up of a wide variety of people, not just pastors. I needn't have worried. The challenge of self-care — dealing with stress, anxiety, and discouragement in the midst of trying to help others — is universal.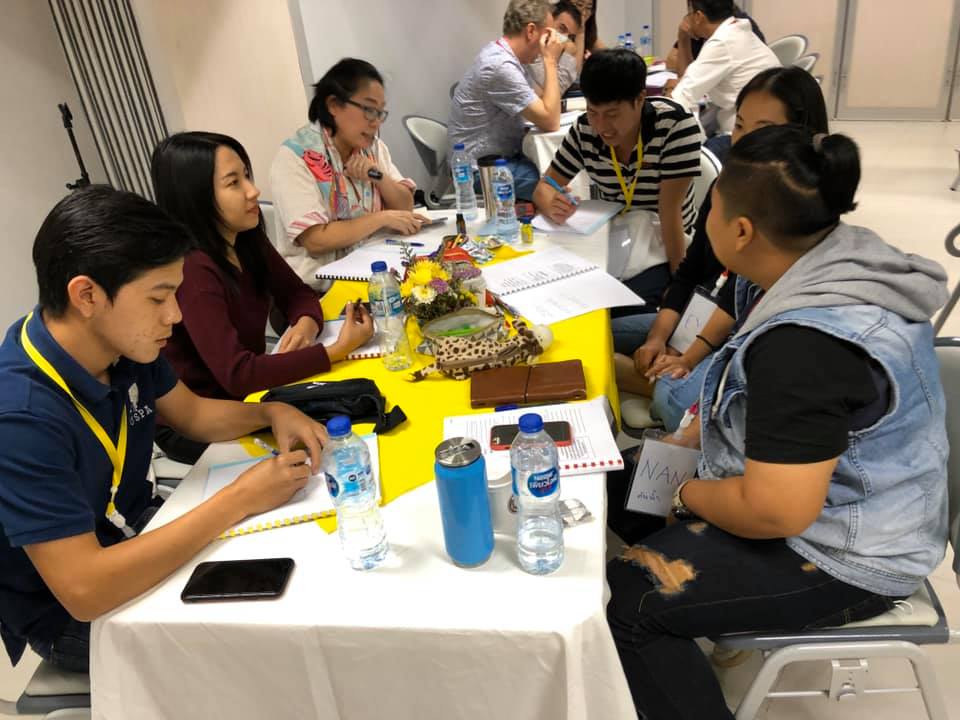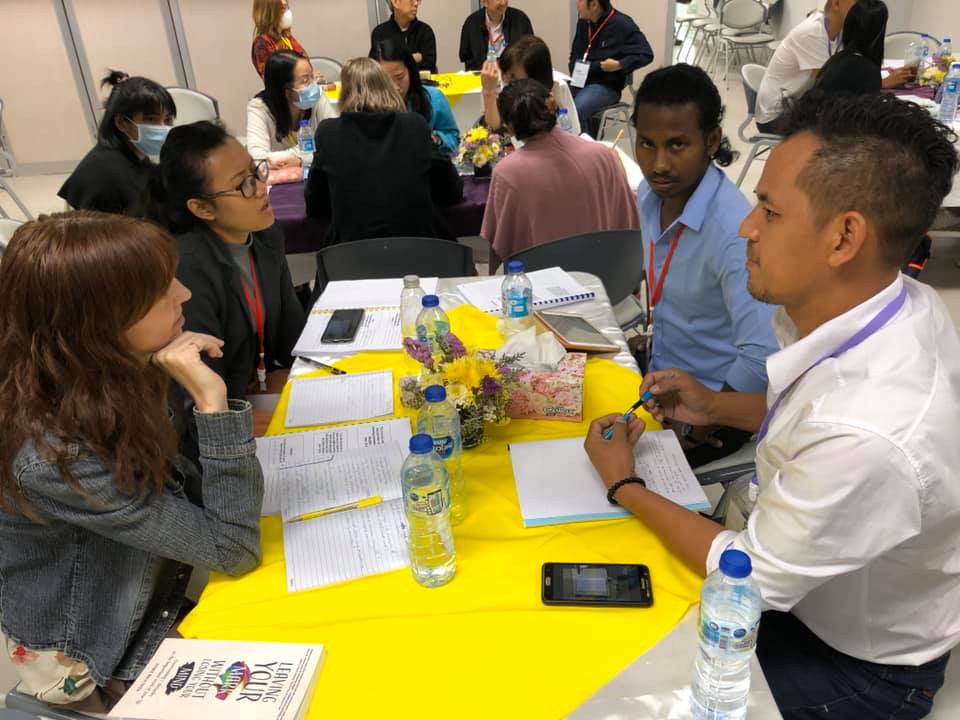 I think the teaching was well received. I just talked about (above) how great the need is in Asia for teaching that openly addresses struggles with addiction and sexual temptation. I found this is definitely also true about the need to talk openly about stress and burnout in ministry.
Just as with struggles with sexual temptation, people in Asian cultures are hesitant to talk about their own struggles with burnout or discouragement, or their need for self-care. It feels like admitting weakness, and would cause the person to lose face. However, the struggle with stress, overwhelm, and discouragement is just as real and just as common there as it is here. What's worse there is that too many people are struggling in silence.
At the end of each of the workshops, Gade too time to let the attendees speak up and share any of their takeaways from the workshop. These times were very precious and encouraging for me and Charlene, because we could hear from attendees themselves how they had been helped.
I think the most memorable line was from a fairly young man who said,
"I came to this workshop very discouraged, and I was planning to quit. After being here, and learning new ways of living and doing ministry, I'm committing myself to stay in the work. I'm going to die a missionary."
What are my takeaways from the trip?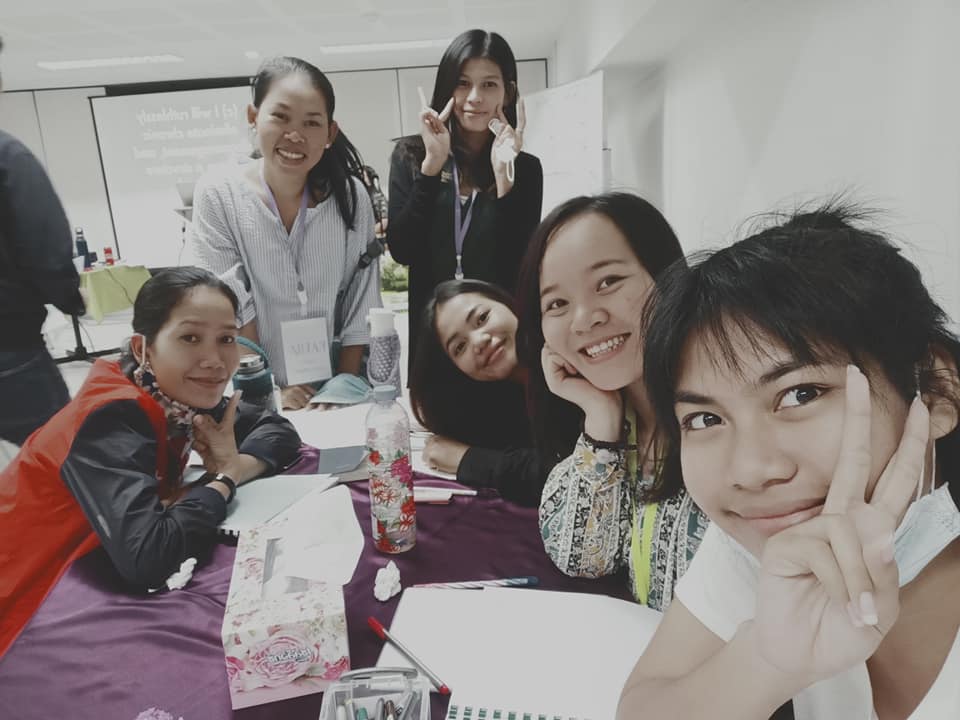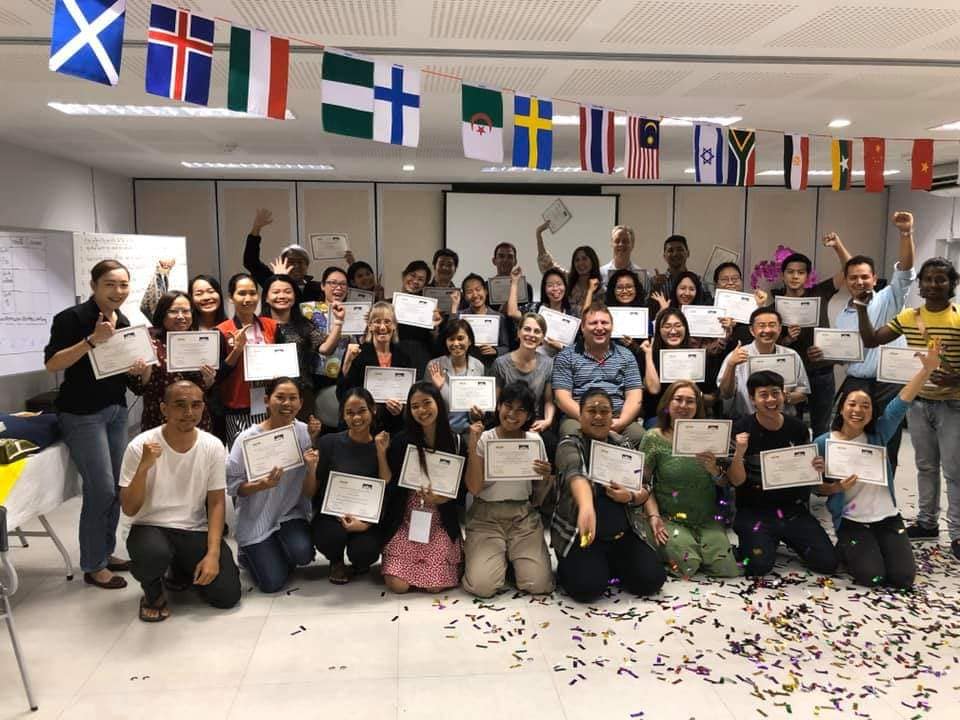 1. The people in these countries are amazing: kind, godly, warm, and dedicated to their work.
At the workshops we interacted with people from Thailand, India, Korea, Myanmar, and Cambodia. They were all very impressive people. Most spoke at least some English. According to Gade, our host, most were people of some influence … even those who were young are making a significant difference in ministry, and are already influential leaders. And the work they're doing is important, and challenging.
Thailand is overwhelmingly Buddhist. 93:5% of the population is Buddhist, 4.5% is Muslim, and about 1% are Christian. The needs are great, and the work of ministry is hard. The church we had our meetings in is one of the larger churches in Bangkok, and it's split into two congregations: one Thai speaking, and the other Chinese speaking.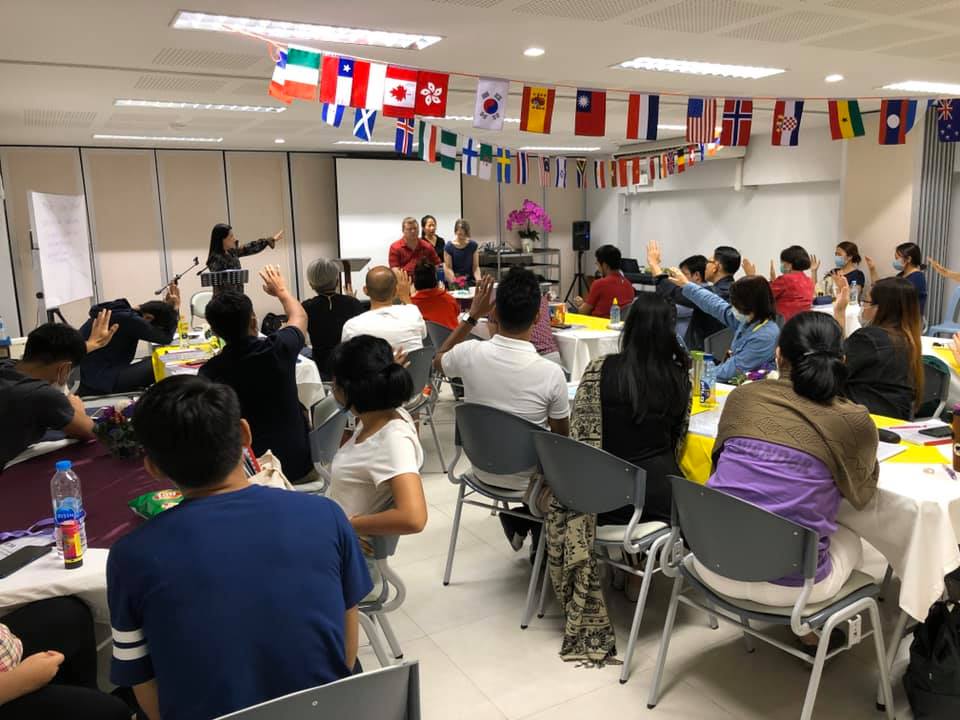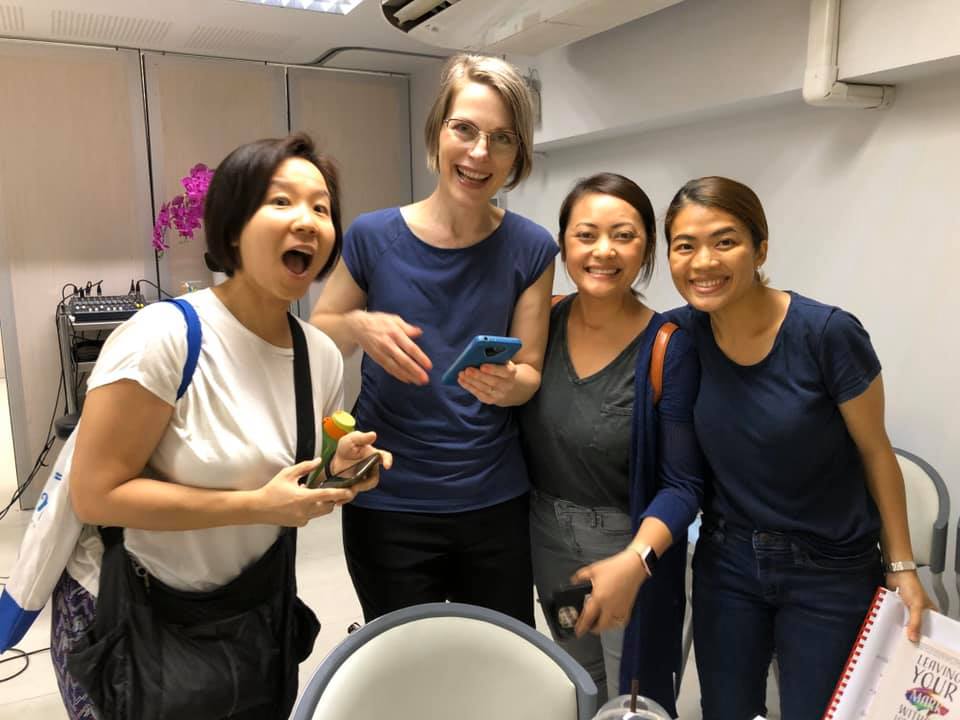 2. There is a unique and important opportunity for the message I have to offer in Asia
I've written about this already, and it's true both with teaching about recovery around Internet and sexual struggles, but also about the importance of self-care for people in ministry: These are especially challenging areas for people in this region, and it's very hard for a "local" to bring this kind of teaching.
I had the great opportunity to have dinner with several of the leading pastors in Bangkok — two of whom attended my workshops. One of them acknowledged the challenge they face is in being able to talk about these issues. They acknowledged that Christians — and Christian leaders — in Thailand struggle with these issues:
(a) maintaining their own emotional and spiritual well-being
(b) sexual temptations and addictions of varying levels
But they emphasized repeatedly that it's very hard for them to talk openly about these issues, let alone teach about them. If a leader addresses these topics openly — in any other way than to simply condemn them — people will wonder whether he or she has problems themselves. And if the leader were to actually admit that they DO have any of these struggles, it would be VERY hard for them in the future. Their reputation and credibility would take a hit. People might leave their churches. They might find it hard to get hired by another church. So it's essential to have someone come in from the outside who can talk about these things.
I also want to emphasize: there are virtually no groups to support people struggling with addiction, sexual temptation, or ministry burnout. I have a program for recovery called "The Recovery Journey", which is a 90-day home study course. We are currently working on getting these translated into Thai.
It's hard for me to overstate the openness and interest I experienced as a teacher … and how striking a contrast this is to offering this kind of teaching here in the US. It seems like every month I find out about another pastor, or new ministry, that is establishing a new program for sexual addiction, freedom from porn, or sexual purity. Many of these programs are good, some are "so-so." But there are just so many!
Then you go to Thailand, Myanmar, Korea, Cambodia … and while the need is just as great for help, there are very few resources.
3. Please pray with me for a movement of recovery, healthy sexuality, and healthy leadership to be raised up in Thailand.
I want to encourage and be a part of this however I can. Since coming back to the US, we've all been dealing with the massive changes happening in response to the coronavirus. My time and energy has been taken up with that, and I haven't been able to talk with the leaders at my church about my Thailand trip, and what options there might be in the future. But I will. And I ask for your prayers and encouragement in the weeks ahead as I sort out what this trip means for me, and how I might be able to encourage the ongoing movement in Thailand.